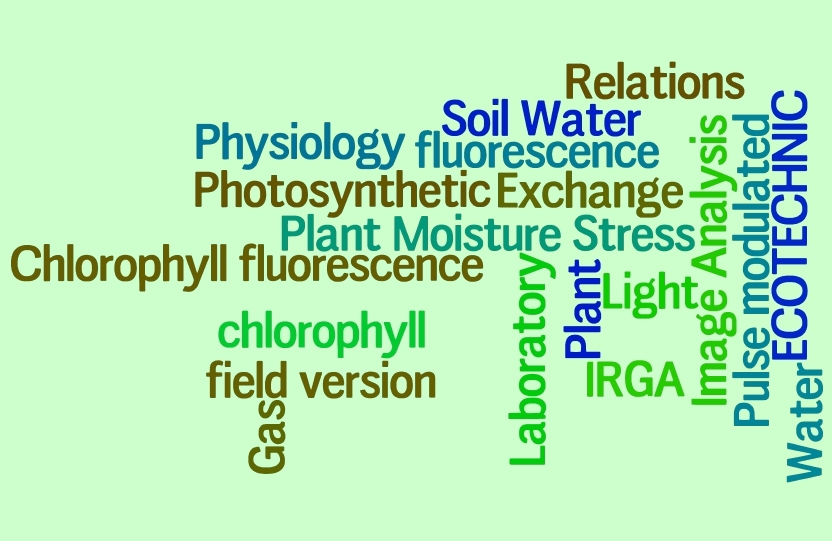 Plant Physiology
Photosynthetic measurement: CO2, H2O, ... based on infrared Gas Analysis Systems (IRGA).
Laboratory or fully portable field version, Integral cuvette air supply with CO2, H2O, light and temperature adjustment.
Wide range of cuvettes, both in shape and form
Wide range of sensors for many types of applications
Studies of vegetation productivity & stress.
Sap Flow Measurement
Porometer
Plant Moisture stress.
Soil Moisture Content measurement
Techniques used: Trime TDR - Frequency domain (FD)
Soil Water Potential: tensiometers
Pulse modulated chlorophyll fluorescence or not
Chlorophyll Fluorescence to analyse plant stress
Suitable for laboratory and field measurement, Built-in data/graphics display.
Black-and-white or Colour Image analysis system, portable or PC version, run under Windows
Using video camera or scanner.
Application in leaf area, root length, leaf damage measurement, root tip counting, particle
Distribution, .....
Liquid or gas phase - using Clarck electrodes.